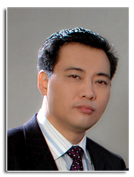 Dr. Ling Zheng, L. AC.



LZ & Manhattan Acupuncture, P.C.
Ling Zheng, L.Ac. (New York State Licensed Acupuncturist, Diplomate of the NCCAOM)
14 East 34th Street, 5th Floor, New York, NY 10016
Office Hour: Monday to Friday, 11am-7pm;
Saturday, 11am-4pm
(Appointment only)
Tel. (212) 689-1773, Fax. (212) 689-1898,
Email: lingzheng62@yahoo.com
Other Conditions Commonly Treated by Dr. Zheng
Hot flashes, menopause, PMS, irregular menstruation
Stress, depression, anxiety, insomnia, fatigue
Hey-fever, sinusitis, asthma, bronchitis
Infertility, impotence
Dizziness, vertigo, Meniere's disease
Hypertension, diabetes, obesity
Stroke, paralysis, Bell's palsy
Indigestion, diarrhea, constipation
Quitting smoking, beauty & rejuvenation
SPECIAL SERVICES
We offer free initial consultation
We accept health insurance plans which cover for acupuncture treatment. We may contact your insurance company to verify your acupuncture benefits. If you need us to do so, please tell us your insurance information including your full name, birthday,insurance ID number, and insurance company's Tel. number.